Are you planning a Peppa Pig Party?
Below are my favourite top picks for Peppa Pig Party Supplies from Birthday In A Box
This Peppa Pig Pinata is a must have, complete with a mixture of candy to fill. I love the idea of ordering the both together as its one less stress to worry about having to buy the candy separately before your party begins.
Peppa Pig Shortbread Cookies are perfect to display on your dessert table and also a very sweet take home gift for birthday guests.
The Peppa Pig Ultimate Party Kit already includes majority of your party must haves even including candles and cutlery!
How cute is this Peppa Pig Deluxe Favor Kit, perfect for a take home gift or even to open at your party to keep all of your little guests amused.  I especially love the Pig shaped straw!
Add some colour to your Peppa Pig themed party with these adorable Peppa Peppa Pig themed character Balloons
If you plan on having a candy buffet, these super cute Peppa Pig Favor Container's will definitely be a must have!
Don't forget to say thanks with these adorable Peppa Pig Thank You Cards
Rainbow Umbrellas to add a bit of colour!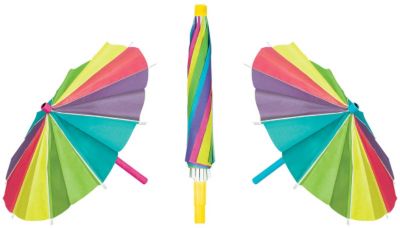 Don't forget to take a look at all of our Featured Peppa Pig Parties on the blog below for more peppa Pig Party Inspiration. Happy Peppa Pig Party Planning! x